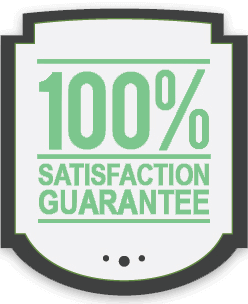 SUPERIOR RESULTS START WITH
JUST ONE CALL.
Full-Service Commercial Cleaning
Not only does our professional team clean homes, but we are also a commercial cleaning company. We are an experienced group to accommodate any type or size of building for your office needs. We clean offices, warehouse, factories, medical facilities, restaurants, etc. Our staff uses color coded rags to prevent crossed contamination in areas of bathroom, kitchens, and desks. Sanitation and health is always our main concern and that is why we train our staff with these procedures.
Establishments We Service
Office Buildings
Apartments/Condominiums
Hotels
Restaurants
Country Clubs
Fitness Centers
Our Services
Sweeping/Mopping
Vacuuming All carpeted Areas
Floor Care
Disinfect All bathrooms
Appliances (interior/exterior)
Load Dishes/Run Dishwasher
GENERAL INTERIOR (Reception, Conference Rooms, Office cubicles, training rooms)
Empty trash cans, replace liner if necessary.
Check and dust high and low corner areas within reach.
Clean all entrance glass doors.
Exposed areas of computers including screens dusted, detailed.
Dust exposed areas of desks, furniture, partitions, phones, countertops, office equipment, cabinets chairs.
Sweep, mop, sanitize hard surface floors, remove obvious marks where practicable including stairwells.
Vacuum carpets, incl. under desks and traffic mats.
Clean side glass panes adjacent to entrance glass doors.
Check and clean light fixtures.
Dust vents, grills, diffusers and hgih ledges.
Check and dust wall décor, blinds and sills.
Clean all exposed carpet edges and baseboards.
Exposed areas of interior glass will be cleaned.
Wipe down finger prints on desks.
Detail vacuums
Clean mini blinds
REST ROOM AREAS
Empty trash cans, replace liner.
Sanitize sinks, commodes, urinals, countertops, partitions, grab bars, changing table, walls by dispenser.
Clean mirrors, dry-shine bright work.
Refill dispensers – hand towels, toilet paper, soap. Dispensers/hand dryers will be sanitize and polished.
Sweep, mop, sanitize hard surface floors, paying attention to baseboards and corners.
Dust grills, diffusers and high ledges.
Ceramic tile floors machine scrubbed.
Spot clean doors and door frames as necessary.
Wipe down tile walls from top to bottom.
CAFETERIA/KITCHEN AREAS
Empty trash cans, replace liner.
Sanitize exposed areas of table, countertops, backsplashes.
Wash/sanitize sink and dry-shine. Water cooler cleaned, sanitized and polished.
Sanitize coffee pots/carafes.
Refill and sanitize towel dispensers.
Sweep, mop, sanitize hard surface floor. Pay attention to baseboards/corners.
Dust grills, diffusers and high ledges.
Wash pedestals and/or table and chair legs.
Check and dust wall décor, blinds and sills.
Clean microwaves inside/out.
Clean the outside of refrigerator.
Clean the inside of refrigerator.
OTHER
Ceramic tile VCT flooring areas will be machine scrubbed.
VCT Floor Maintenance/Carpets (call for details)
Window cleaning service provided at an additional fee.
Deep carpet cleaning (call for details)
Need Floor Care?
We got it! We have certified technicians to restore the look of your floor. We clean all types of flooring and as part of our service we spot clean as well. Nurano Cleaning Services specializes in hardwood, tile, grout and even marble floors. Being a local company we rely on customer satisfaction for business. And taking care of our clients needs is our #1 priority. To ensure that we do weekly walkthroughs, and keep contact with our clients on a regular basis. When there are any types of problems we address it immediately. What set us aside from most companies is that we are a 24/7 hour emergency so we are just a phone call away.