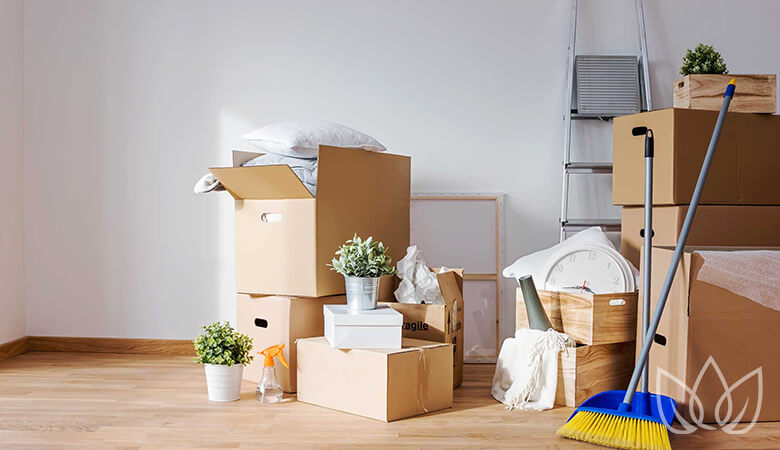 Moving In / Out Cleaning Services
Moving is a big job. In fact, many people say that moving is one of the most stressful and exhausting life experiences. Getting your things in order, changing your address, scheduling transportation and moving services, perhaps changing school systems or going through a simultaneous career adjustment – it can all present a massive amount of work.
On top of it all, you have to make sure the home you're leaving is clean (either to get your security deposit back for your apartment or to help ensure your house can sell) and that your new home is ready for move-in day.
This is where our experts at Nurano Cleaning Services can help you remove one burden from your to-do list.
Let the experts at Nurano Cleaning Services remove the burden of pre and post move cleaning from your to-do list. By nature, moving is messy. Our expert cleaning crews can make sure that your new home or the one you're leaving looks spotless and sparkling with our move in and move out cleaning services.
Let Us Take Care of the Cleaning!
Enjoy your move more by hiring Nurano Cleaning Services! Our team is trained and equipped. As part of our commitment to environmentally friendly cleaning practices, we use only environmentally responsible and sustainable cleaning products on the homes we clean. We have many years in the business, and we are bonded and insured.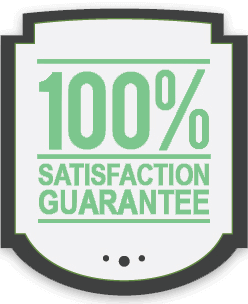 SUPERIOR RESULTS START WITH JUST ONE CALL.
Clean Hallway and Stairs (Including Bannister)
Dust and Remove Cobwebs
Clean Entry Closets
Clean all Shelves and Cabinets (Both Inside and Out)
Remove Fingerprints from Metal Surfaces
Clean Mirrors
Clean Window Sills and Baseboards
Wash and Vacuum Floor
Clean Carpet (Available as Custom Service for Extra Charge)
Appliances Cleaned Inside and Out
Clean Refrigerator (Both Inside and Outside, Including Shelves, Egg
Racks, Ice Machine and Handles)
Clean Stove and Stove Top (Including Pan, Burners, Oven Racks, and Grills)
Clean Inside Microwave
Sinks Scrubbed
Cabinets Cleaned Inside and Out
Floors Swept and Mopped
Baseboards Wiped
Light Fixtures Cleaned
Window Sills Wiped
Vacuum Floors and Carpets
Sweep and Wash Floors
Empty Trash
Dust and Remove Cobwebs
Wash Windows (Available as Custom Service for Extra Charge)
Dust and / or Wash Blinds (Available as Custom Service for Extra Charge)
Shower and Tub Cleaned
Mirrors Cleaned
Cabinets Cleaned Inside and Out
Walls By Sinks and Toilets Cleaned
Sinks Scrubbed
Toilets Thoroughly Cleaned and Sanitized
Window Sills Wiped Down
All Shelves Wiped
Baseboards Cleaned
Countertops Cleaned
Floors Swept and Mopped
Light Fixtures Cleaned
Window Sills Wiped
Baseboards Wiped
Cobwebs Removed
Mirrored Doors Cleaned
All Shelves Wiped
Floors Vacuumed and Washed
Clean Closets
Clean Carpets (Available as Custom Service for Extra Charge)
Remove Fingerprints from Metal Surfaces
Clean Lights and Ceiling Fans (Within Reach)
Clean Fireplace and Hearth
LIVING ROOM, DINING ROOM & OFFICE
Dust and Remove Cobwebs
Clean Closets
Clean Shelves and Cabinet Interiors
Remove Fingerprints from Metal Surfaces
Clean Lights and Ceiling Fans (Within Reach)
Clean Mirrors
Clean Window Sills and Baseboards
Clean and Wash Floors
Clean Fireplace and Hearth
Dust and Remove Cobwebs
Clean Dryer and Remove Lint
Clean All Shelves and Cabinets (Inside and Out)
Clean Lights and Ceiling Fans (Within Reach)
Clean Window Sills and Baseboards
Vacuum, Clean and / or Wash Floors
Clean Carpets (Available as Custom Service for Extra Charge)
Clean Windows and Blinds (Available as Custom Service for Extra Charge)
Carpet Cleaned
Wall Spots Cleaned
Windows and Blinds Cleaned
Clean Sliding Door Tracks
Patios Swept
Garage Cleaning
Packing and Unpacking Assistance