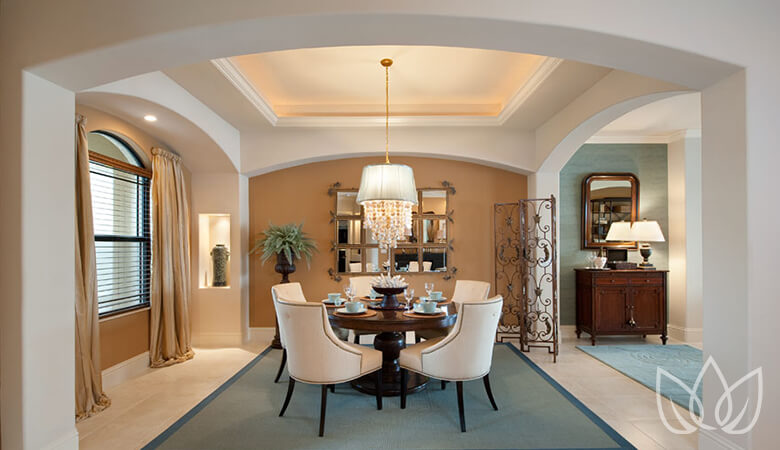 Residential Cleaning Services
Residential house cleaning is our specialty! We offer maintenance services for all types of homes, as well as a variety of service visit frequencies from a one-time clean, monthly clean, bi-weekly and weekly cleanings. We prefer to meet each one of our clients in a one-on-one interview and schedule a walk-through of your home, ask questions, and discuss how to best meet your cleaning needs.
We take detailed notes about your personal preferences, such as how to clean special surfaces in your home. We provide a customized cleaning plan to help you stay within budget and tackle the basics. We will prepare a residential cleaning service designed around your personal cleaning requirements, so you can carry on your daily activities or spend deserved time with the ones you love the most. Rest assured, your home will be cleaned thoroughly and professionally by one of our teams.
When you call us, you'll always be visited by one of our Business Managers who will discuss in detail your personal cleaning requirements, including any specific areas to clean, and create a cleaning schedule just for you.
Our cleaning services are ideal for:
Primary residences
Apartments
Condominiums
Post-Construction
Vacation homes
Rental properties
Vacation rentals
Airbnb's
Most customers prefer regular visits from our residential housekeepers. It creates more free time while reducing the effect allergens, bacteria and other unhealthy substances have on their families. For that reason, weekly or every other week cleaning services are most popular.
Weekly: Popular for busy homes, full of life and social commitments.
Every other week: Great for help with general upkeep.
Monthly: A thorough cleaning just when you need it.
Special Event Clean-Up / After Party Clean-Up
Having a special event or a party? Whatever the occasion is there normally will be a mess left. We can either arrange to come out after your party has ended or to attend the next day. Our after party cleaning service includes:
Folding and staking chairs as well as dismantling tables
Removing all decorations & Dusting all furniture
Sanitizing bathroom and toilet
Cleaning the kitchen and removing left foods
Cleaning surfaces, fronts of cupboards, work-tops and sinks
Hovering and washing of hard floors
Emptying rubbish bins
Cleaning windows, window sills, and finger prints from walls and mirrors
TOP-TO-BOTTOM DUSTING FOR A HEALTHIER HOME
Dry dusting crown moulding and walls and light fixtures—we want to get all the cobwebs and big dust bunnies out of there!
Wipe ceiling fans if reachable on a two step ladder, or dry dust with an extension pole
Dry dust or wet wipe blinds and window sills depending on level of dirt
Full dusting of furniture and personal items
We also wet wipe and scrub baseboards, handrails, doors and white wood trim throughout the home if needed. Usually, these areas are thoroughly detailed during the initial cleaning.
DETAILED KITCHEN CLEANING
Dust and wipe all surfaces
Clean the outside of cabinets (insides of cabinets can be added upon request)
Scrub and polish countertops
Disinfect and scrub the sink
Clean the outside of the fridge, and stove (inside of fridge and oven can be added upon request)
Polish all stainless steel surfaces
Clean the microwave inside and out
Clean the outside of the trash can and empty trash
Vacuum and mop all floors
And all other surface that have marinara spills and banana hand prints!
SPARKLING FRESH BATHROOMS
Full top to bottom dusting
Dust lights and fixtures
Clean mirrors and interior glass
Scrub and disinfect sinks
Scrub countertops and outside of pedestal sinks
Wipe and clean personal items such as soap dispensers and toothbrush cups
Clean the outside of cabinets
Inside and out toilet cleaning and disinfecting
Thorough shower and tub scrub to remove as much soap scum, mold and mildew as possible. We use elbow grease, scrubbing powder and a brush for detailed grout cleaning
Clean the glass and polish the chrome
Remove the trash and replace liners
Vacuum and mop the floors
THOROUGH VACUUMING OF THE ENTIRE HOME
We don't use brooms, as we prefer our awesome vacuums with air filters on it. They do a bang up job of removing pet dander, pollen, dust, hair, dirt and any other unwanted particles. We vacuum upholstered couches inside and out to remove hair, cheerios, crumbs and dust, and use our vacuum attachment to get under any furniture with a 4" floor clearance which makes getting all of Whisker's hair balls out from under your bed a breeze! We also pick up rugs that are smaller than 4'x6' and vacuum underneath.
MOPPING ALL HARD FLOOR SURFACES
We have several methods of cleaning floors depending on what type of floor it is, your personal preferences, and the level of foot traffic in your home. Each home we mop gets a clean and disinfected mop head for best results. We use several different products ranging from old fashioned vinegar and water, Murphy's Oil soap, The Bona floor cleaning system and an Lavender Essential Oil soap that smells amazing!